Lake District 24 Peak challenge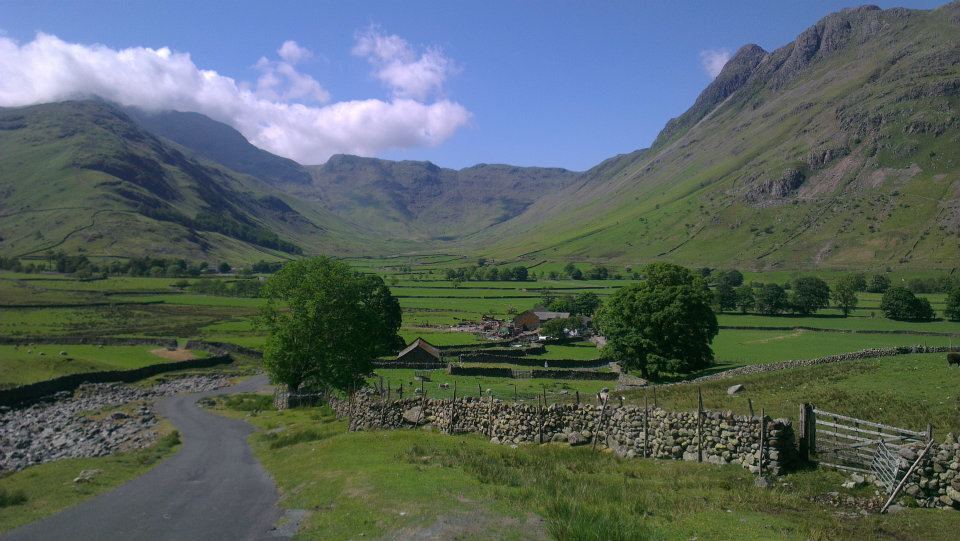 The Lakes 24 Peaks extends the Lakes 10 Peak challenge, adding an extra 14 miles and 6000ft of ascent so that it total 31 miles and 14000ft of ascent all-in-all. It is normally completed over two days, each one very demanding in their own right, but it is possible to do the whole lot in one day if you're super-fit. The route starts in Borrowdale and finishes on the banks of Ullswater, taking in some of the Lake District's most beautiful summits, such as ​Great Gable, Scafell Pike, Fairfield and Helvellyn.
We will start in Borrowdale and tick off 10 of the 24 peaks in the first day, finishing in Langdale, before completing the walk from the Kirkstone Pass - a short drive from Langdale - the day after. We can arrange overnight accommdation for you should you wish, just let us know when you book. If you're really keen, then there's always the option of camping!
Make a booking or enquiry
Prices
Typically we charge £240 for 1-2 people or £280 for 3-4 people (for the group). Further reductions are available for large groups, so get in touch for a quote.
The summits
Day one

Red Pike (755m)
High Stile (807m)
High Crag (744m)
Green Gable (801m)
Great Gable (899m)
Lingmell (807m)
Scafell Pike (977m)
Great End (910m)
Esk Pike (885m)
Bow Fell (902m)

Day two

Red Screes (776m)
Dove Crag (792m)
Hart Crag (822m)
Fairfield (873m)
Seat Sandal (736m)
Dollywaggon Pike (858m)
Nethermost Pike (891m)
Helvellyn (949m)
Lower Man (925m)
Whiteside (863m)
Raise (883m)
Stybarrow Dodd (843m)
Watson Dodd (789m)
Great Dodd (856m)